How to Create Your Own Bathroom Rituals Without a Bathtub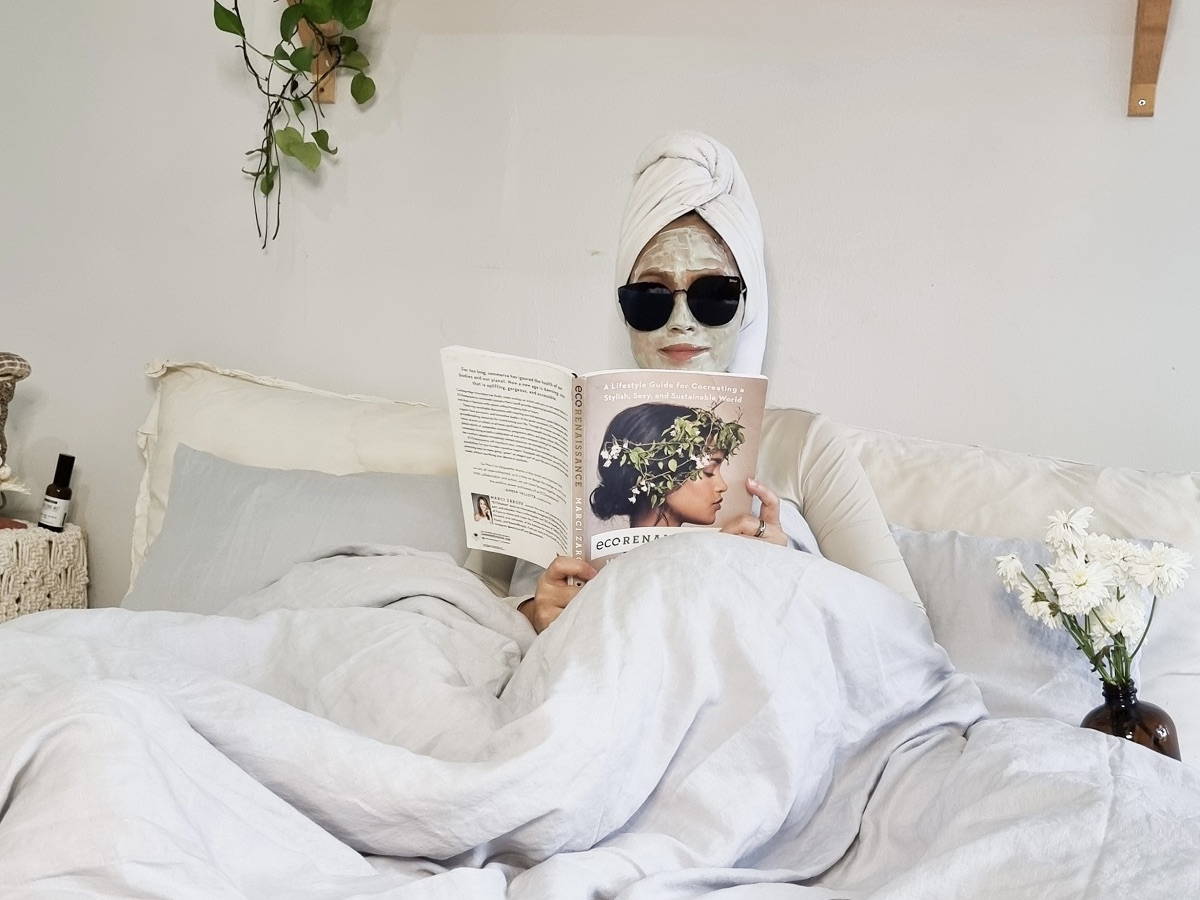 Traditional body care rituals around the world often feature the act of bathing, and it's no surprise that many of us continue to seek the comforting embrace of warm water to relieve tension.
What if you don't have a bathtub, though, or even your own bathroom, for that matter? Fortunately, there's more to bathing than just a tub of warm water — like the scents, textures, lights and sounds that surround us — which are much easier to control, even in small bathrooms without a tub.
We've put together some ideas to harness the relaxing properties of steam, bath salts and oils for slow and soothing bathroom rituals, using just a shower or even a small basin. Each of these are small enough to slip into any routine and into bathrooms of any size, or to combine into your own personalised home spa ritual, sans bathtub.
---
The best thing about showers compared to baths? It's a no-brainer to leave our technological devices at the door in a shower. Take advantage of this to disconnect and destress. Create a soothing environment by putting some tunes on and lighting some candles.
Have a smaller wet bathroom? Opt for waterproof flameless LED candles instead, which can safely provide ambient lighting without the risk of getting hot wax everywhere.
Don't forget other tools, like brushes, loofahs and towels. Rather than battling with scrubs or towels that shed, investing in great tools will make your bathroom rituals feel seamless and stress-free.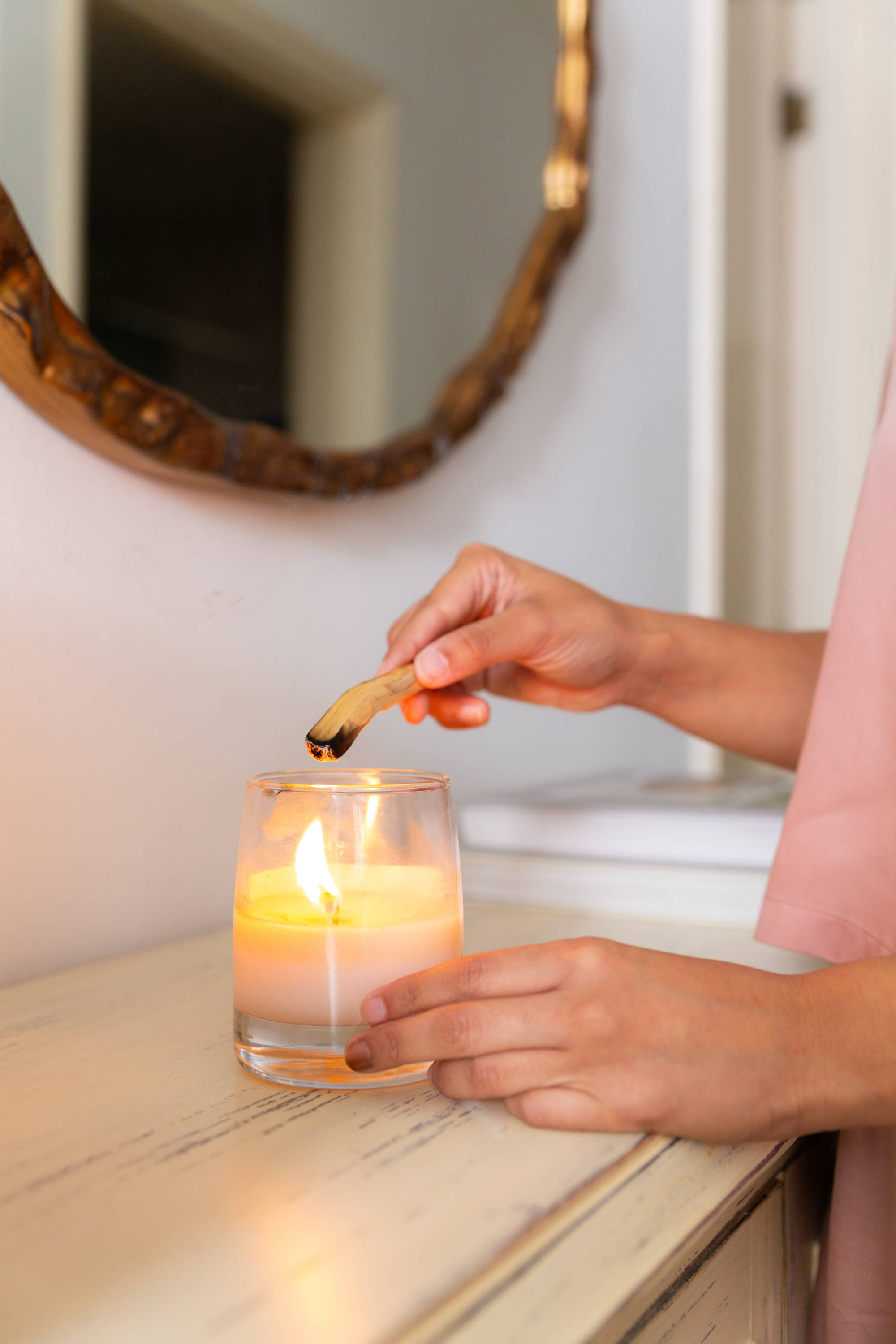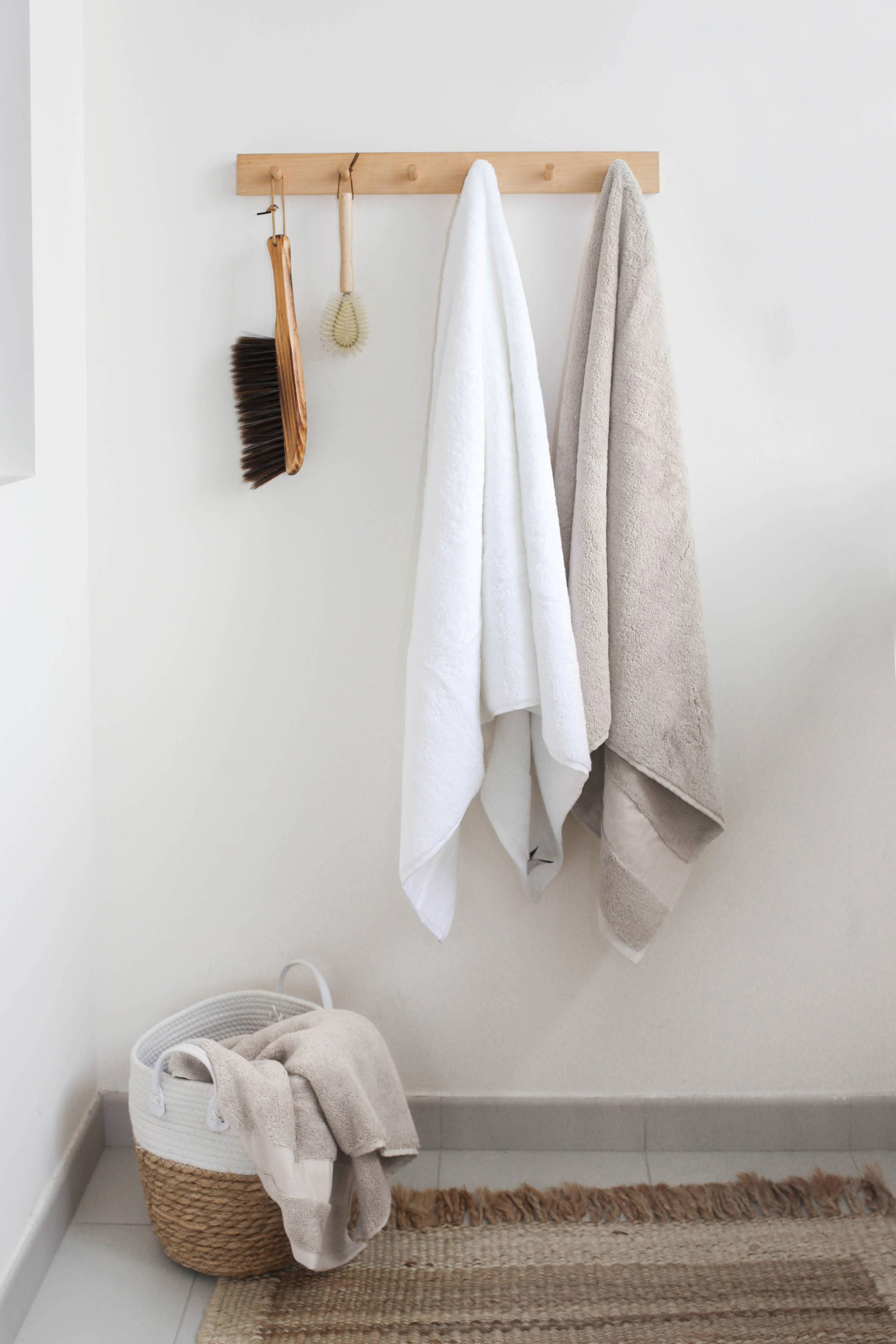 Great brushes and towels can make showers feel extra lush. Featuring the Sunday Towels in Soft Greige, and Sunny White. Images c/o @luxmondi.
2. Get steamy with aromatherapy

Scented candles are great companions to our self-care rituals – but why stop there? Incorporating aromatherapy into your shower is as easy as hanging a bundle of herbs in your shower, typically just behind the showerhead.
As you take a warm shower, the herbs release a gentle scent. It's like using your favourite herbal essential oil, but straight from the source. Go-to herbs are eucalyptus and lavender, and others like lemongrass and mint for fresher, more uplifting scents.
For an experience even more akin to a bath, try shower steamers. Like bath bombs, these little disks or powders fizz and release essential oils on exposure to steam. You can even make them yourself!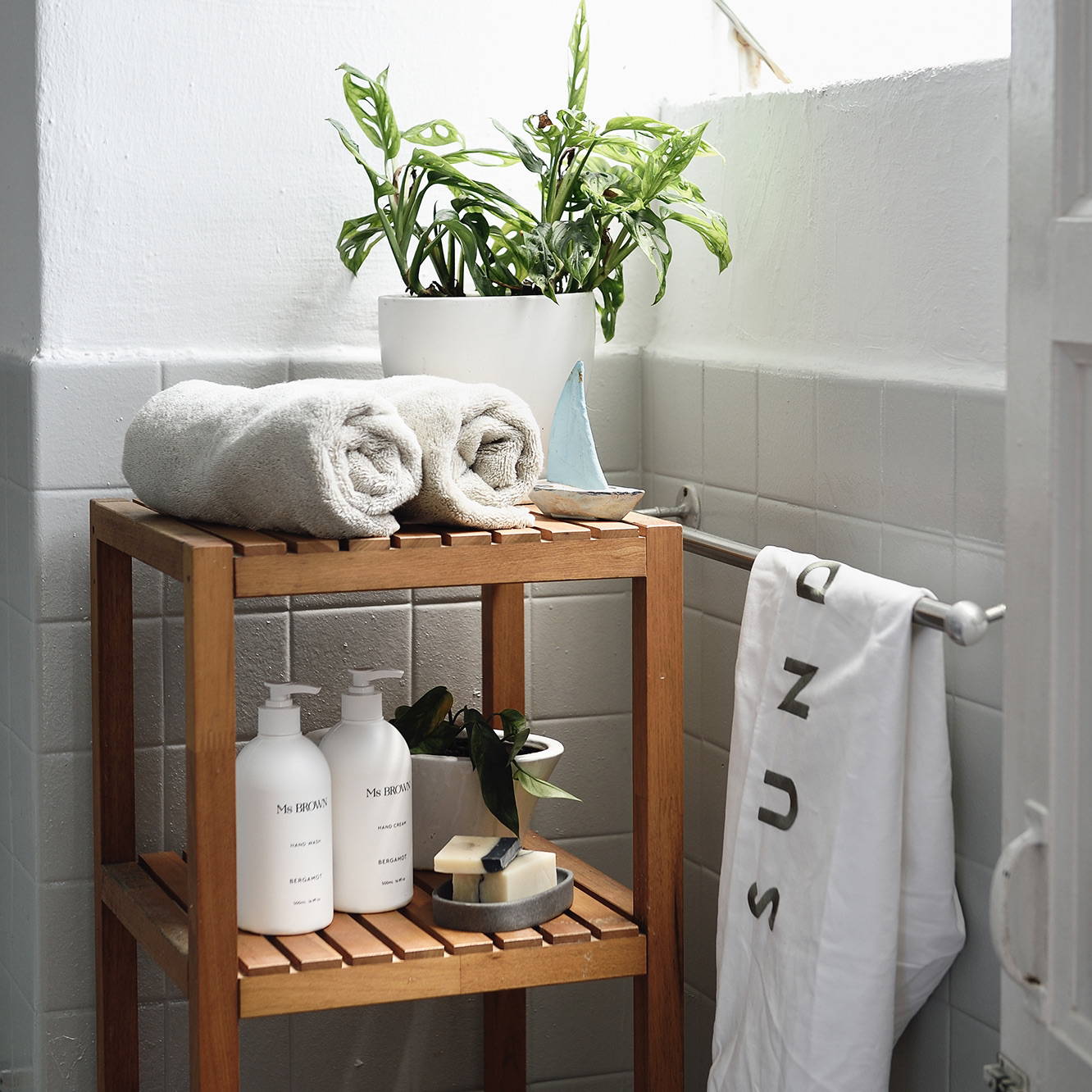 If you're lucky to have a bathroom with great natural light, placing a living pot of herbs near your shower can be as fragrant and therapeutic as a herb bundle in the shower! Featuring the Sunday Towels in Soft Greige.
3. Show your hands or feet some love

Our hands and feet are often the parts of our bodies which we use the most throughout the day. If you've been overlooking them, tending to your hands or feet with a good soak can be just as relieving as a full-body bath. Just do as you would for any other bath, but with a small basin or tub that only needs to be large enough for your hands or feet to fit.
Tip: a foot or hand soak is an ideal option if it isn't convenient for you to spend an extended period of time in the bathroom, since this can be done in a portable basin.
4. Scrub off stress with bath salts

Unlike most conventional body scrubs, bath salts are known to relieve muscle aches and provide other healing benefits. Aside from soaking your hands and feet in them, try using bath salts as a body scrub to receive their healing properties as you cleanse and exfoliate.
Since salt can be drying on the skin, be sure to moisturise deeply after you're done.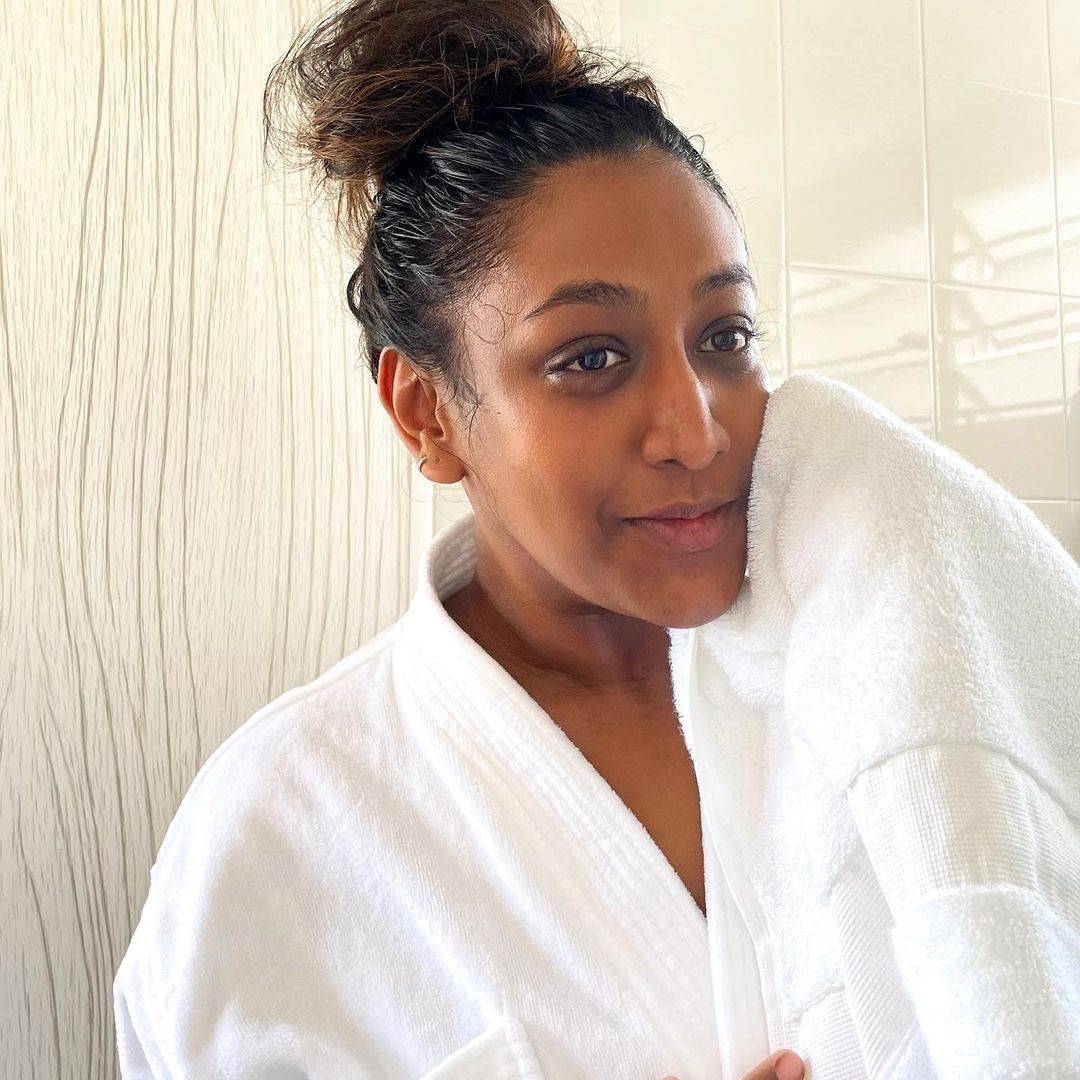 No matter how quick, giving ourselves a facial always soothes our mood. Featuring the Sunday Towel in Sunny White. Image c/o @fazgaffa.
Our daily skincare routines already act as calming and grounding rituals to help us start and end the day. On top of your regular routine, doing something special for your face now and again can be a welcome treat for your skin and your mood.
On top of nourishing face masks and relaxing facial massages, a steam facial is the perfect addition to a home spa day. Bring your face over a bowl or basin of freshly boiled water and drape a towel over your head.
To personalise your facial, try adding herbs and essentials oils to address your skin concerns. Inhale deeply and relax over the water for 10-15 minutes.
Make your bathroom a Sunday sanctuary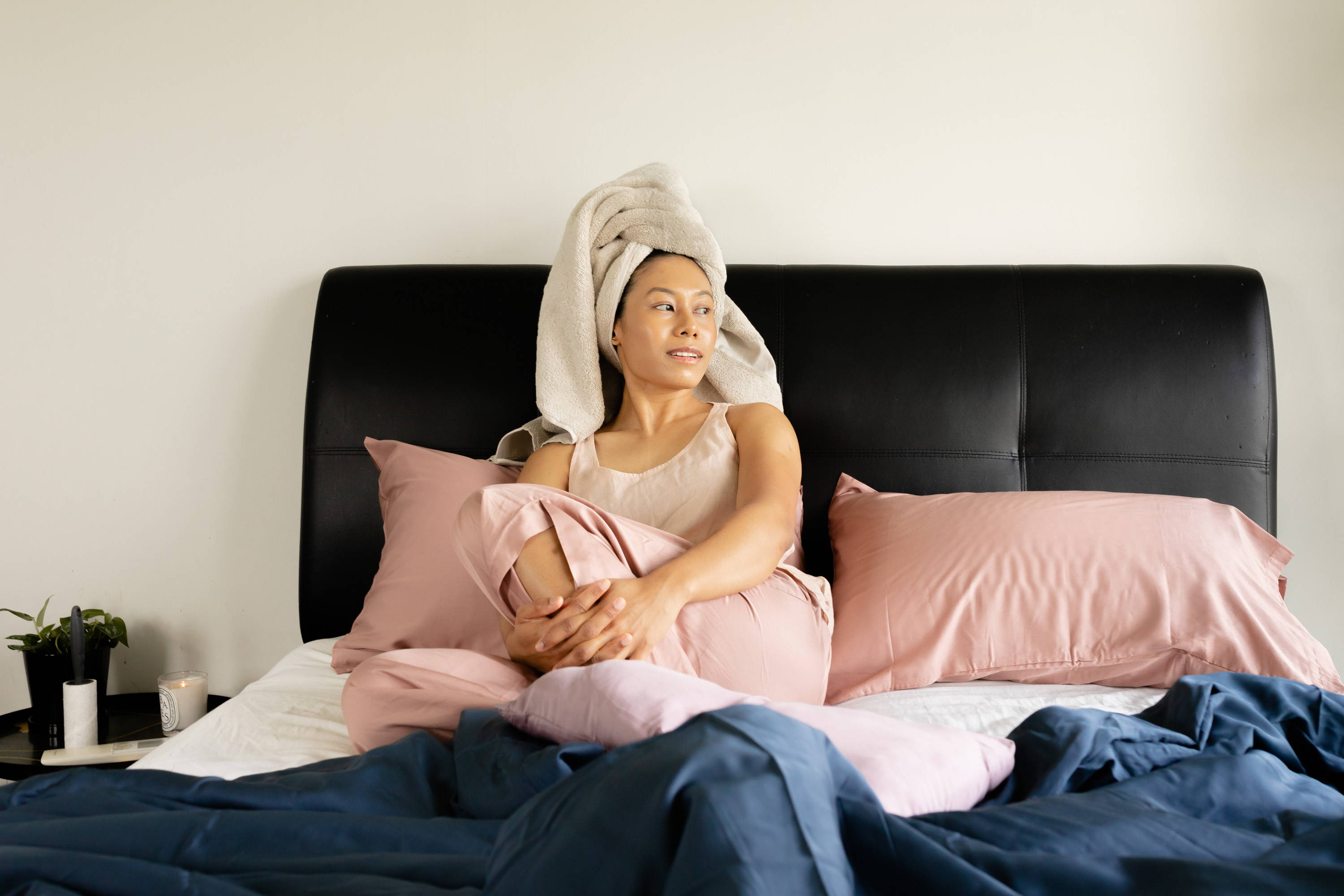 Made with extra-long organic cotton fibres and a denser weave, our plush Sunday Towels will have you feeling like it's a home spa day every day.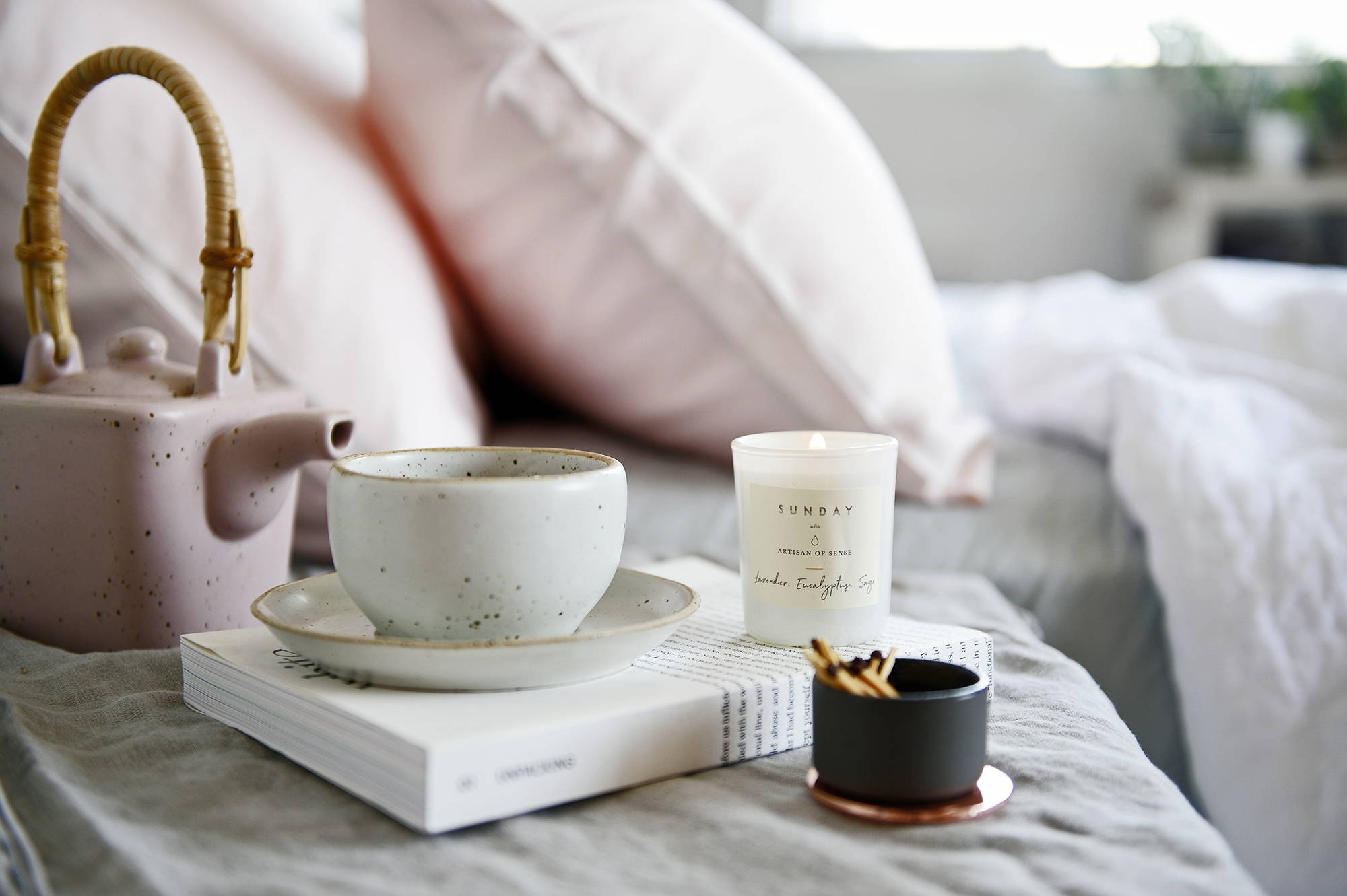 Fill your bathroom with the warm glow and soothing scents of our soy candles, developed in collaboration with Artisan of Sense. Made with 100% pure essential oils.
You may also find these resources useful: